Our Hospiscare Heroes are truly super; week after week, they support our charity with their fundraising endeavours across Exeter, Mid and East Devon. From all of us at Hospiscare, we are sending a huge thank you to all of our Hospiscare Heroes. Read on to find out how they have been flexing their super powers this week.
Thank you to Darren Salter from Ottery for making these cute Christmas decorations by hand for a supporter to use in their Christmas Raffle.
We are sending our thanks to Connetts Farm for kindly donating four Christmas Trees for our hospice garden in Exeter. Our patients will be able to see them and we know they will bring Christmas cheer and comfort to the patients and families on our ward.
We are sending a huge thank you to Figgy's Puddings who have chosen Hospiscare as one of their charities to support over the festive period. Figgy's is a tiny artisan bakery based in Woodbury Salterton and they hand make multi-award winning Christmas Puddings. Steeped in Somerset cider brandy and Hanlons Port Stout from Devon, Figgy's Christmas Puddings make the perfect Christmas gift or special treat for Christmas Day.
Figgy's are offering to support Hospiscare by donating 10% of their Christmas Pudding sales. Simply order your Christmas Pudding on their website and mention Hospiscare in the 'Where did you hear about us' box. Alternatively, you can place your order by calling 01392 459488 and mentioning Hospiscare to ensure we receive a donation.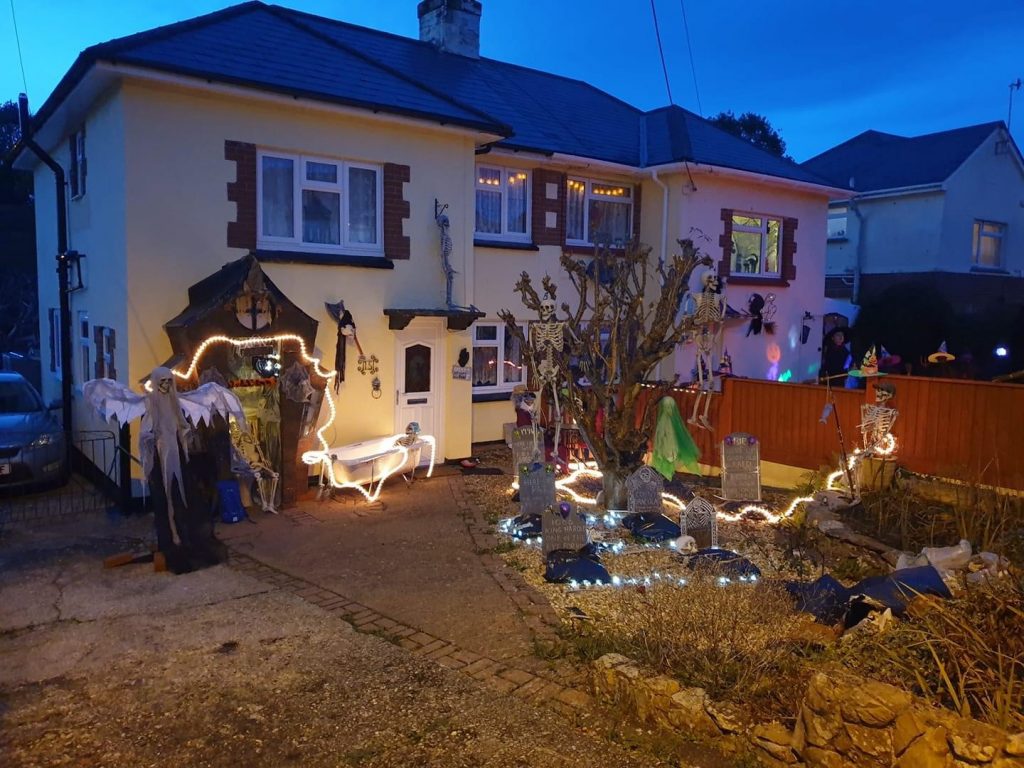 Thank you to Dawn Enticott from Honiton for raising a very impressive £187.07 by organising a pumpkin trail around her area. Thank you also to Hunters Hairdressing Group, The Chippee, Natural Beauty by Bev and Julie at the Honiton Hospiscare shop for supporting the event. The children had an amazing time.
Thank you to the team at Ide Community Shop who have been selling face masks to the local community and have raised an incredible £1576.39 for our patients. Thank you to their amazing seamstress Janet who has made all of the masks single-handed!
Thank you also to Exeter Chamber of Commerce & Industry for helping to promote our 12 Days of Care initiative in their e-newsletter.
Thank you to Seaton Tramway, The Pig at Combe in Gittisham and Kaz Rhodes who owns Under a Rainbow for their recent donations of vouchers for our raffle.
We love hearing your stories about how your are fundraising for Hospiscare so please get in touch with us on Facebook or Twitter to share your photos and fundraising tales.