Trustees and management
Meet Hospiscare's board members and our senior management team
The charity's volunteer board of trustees
Brian Aird
Brian joined Hospiscare in March 2022. His career in NHS management encompassed periods as a Director and a CEO. He has worked in management consultancy for KPMG, as a director of independent consultancy companies and as an executive coach. Other Board roles have included Vice Chair of the RD&E NHS FT.

His voluntary roles have embraced periods as a Trustee and Vice Chair of a large learning disability charity, Chair of a local community interest company in hospitality and a Parish Councillor.

He was the former Chair of the Board of Westward Housing Group, a provider of social housing and supported living across the SW peninsula.

He is a former President and a Fellow of the Institute of Health and Social Care Management and a Fellow of the RSA.

Brian is married with grown up children.
Dr Helen Enright
Helen served the Exmouth community for 30 years as a GP, from 1984 until her retirement in 2014. She became the vice chair of the Hospiscare Board of Trustees in 2019, having having been Chairman of the Exmouth and Lympstone Hospiscare Board of Trustees prior to the merger of the two charities.
Helen has lived in East Devon for nearly 40 years and is married with grown up daughters and grandchildren.
Greg Allen
Greg is an experienced CEO, chair, non-executive director and interim board director (currently Director of Resources at Blind Veterans UK). He is also a Professor of Practice (Leadership) at the University of Exeter Business School, and a trustee of Arthritis Action.

With a 30-year career, his board roles span the commercial (plc), public, third sectors and consultancy. He has overseen many research and policy initiatives linking business, start-ups, national policymakers and academia in the UK and overseas. His expertise is in organisational transformation and development, board governance and assurance, the future of work, and HR.

Previous roles include CEO of the national Centre for Workforce Intelligence – a key research body for the government (part of a FTSE 250 plc), senior civil servant at the Department of Health, a national director of Nuffield Health and private banker at Coutts & Co. In his early career, he qualified as a teacher and, after being commissioned at Sandhurst, served in the UK and abroad as an Officer in the British Army Adjutant General's Corps (Education & Training Services). He is a Chartered Fellow of the CIPD and a Fellow of the RSA.
Jose Cortizo
Jose is co-founder and director of a local business group. He was formerly a business consultant and programme manager for organisations such as Defra, BP Amoco, Pfizer and Hyder, specialising in the delivery of complex change projects.

Jose lives locally and became a Hospiscare trustee in 2017, his late wife having been cared for by Hospiscare.

Anthony Martin
Anthony is NHS England's South West regional head of regulation and assurance.

Having joined the NHS in 2002, he has managed a range of acute hospital and community health and care services, across Devon and the wider region.

A Law graduate, Anthony has a particular interest in good governance within health and care organisations, ensuring the needs of patients, service users and their families are put first.

He lives in Taunton with his wife and three children and has a grown-up son who lives in Exeter.
Cathy Durston
Cathy is an experienced senior leader, having worked throughout her career in science based organisations both in the public and private sector. Having completed her Chemistry degree from Southampton University she worked for 17 years on the Harwell Campus – culminating in managing the environmental consultancy division of AEA Technology.

In 2007 she moved to the Met Office at Exeter, where as an Executive Head in the Business Development Directorate, she was responsible for the Met Office's activities in the commercial sector. In March 2016 she moved to Exeter University where she is the Registrar for the College of Engineering, Mathematics and Physical Sciences.

Cathy lives just outside of Exeter. She has two children (one at Bath University reading mathematics). She has previously been a school Governor. Outside of work and her Trustee responsibilities she enjoys hiking and keeping fit.
Dr Sarah Jackson
Dr Sarah Jackson is a Consultant in Healthcare for Older people & Movement disorders at the Royal Devon and Exeter NHS Foundation Trust. She has been in post since 2012 after completing her training in the Peninsula deanery. Sarah set up Schwartz rounds at RDE and is also the Clinical Lead and Facilitator for these. Prior to working for the NHS she trained at Bristol University Medical School. She currently lives in Exeter with her husband and two children. Her interests include hiking, travelling and triathlon.
Nicholas Frost FCA
Nick grew up in Mid Devon and lives locally. He became a Hospiscare trustee in 2023, his late wife having been cared for by Hospiscare. He brings extensive accountancy and financial knowledge, having worked in practice for a 'Big 4' accountancy firm and within commerce as a Group Treasurer for multiple FTSE350 multinational groups.
Mike Williams
Mike joined Hospiscare in January 2022. His career started as an officer in the Royal Marines, then a general manager and later a Director and CEO and non executive in the NHS. He has been an academic with an interest in patient safety and leadership. He is a self-supporting priest in the Diocese of Exeter and has just finished a five year stint as Canon Treasurer of Exeter Cathedral.
Jenny Winslade
Jenny is the Executive Director of Nursing – Aneurin Bevan University Health Board since last year.

Jenny was appointed as the Executive Director of Nursing and Governance for South Western Ambulance Service NHS Foundation Trust in June 2014, her remit covering the Trust's NHS 111 services, Out of Hours Services, Tiverton MIU, Patient Safety, Patient Experience, Risk, Safeguarding, Quality and Governance.

Jenny recently held the role of Chief Nursing Officer for NEW Devon CCG, the largest CCG in the country leading patient safety and quality with a special interest in commissioning services for vulnerable groups and the role of non-medical professionals within commissioning.

Jenny was previously appointed as NHS Devon, Plymouth and Torbay Director of Nursing in June 2010, having previously been the Executive Board Nurse for NHS Devon, covering quality and patient safety. Before 2007 Jenny worked for East Devon Primary Care Trust as the Deputy Director of Nursing combined with a lead role for children's' services.

Jenny qualified as a nurse in 1991, initially working in acute and intensive care services within the UK before leaving to spend two years living and working in the USA. She then returned to the UK and trained as a District Nurse and Health Visitor and specialised in public health and children's services in the community.

Jenny's specialist areas of interest include primary and community urgent care, safeguarding and patient experience. Jenny has worked at a national level for the Department of Health, focusing on Nursing and Public Health.'
Meet our Senior Management Team
Director of Marketing and Fundraising
Director of Finance and Governance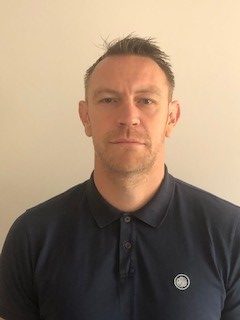 Director of Operations and Deputy CEO
Andrew Randall
As Chief Executive Officer of Hospiscare, Andrew is responsible for running the charity in partnership with the senior management team and with support from the Hospiscare Board of Trustees.

Andrew is a Chartered Certified Accountant and has held numerous posts in the banking, insurance, financial services and manufacturing sectors prior to joining Hospiscare in 2011 as Finance Director. In 2019, Andrew was appointed as Chief Executive. Andrew is Company Secretary to the charity and also director and Company Secretary to Hospiscare (Shops) Ltd, the trading subsidiary.

Andrew lives in East Devon with his wife and has two daughters, one a teacher in Tiverton and another a doctor in Australia.

Andrew and his wife are also foster carers, looking after children aged 8 -18.
Ann Rhys
Ann qualified as a registered nurse in 2000 and her career has primarily been in the fields of oncology and palliative care across acute, community and charity settings.

Ann joined Hospiscare in 2012 as the team leader of our community palliative care nursing team, later becoming our Assistant Director of Care and then Chief Nurse and Deputy Clinical Director.

As well as being passionate about ensuring patients and those important to them receive excellent end-of-life care that meets their needs, Ann has particular interest in education and career development for all, for service development and for developing links with communities who may otherwise feel excluded from our services.

In 2022, Ann was appointed as Hospiscare's Clinical Director. In this role Ann oversees the delivery of all Hospiscare care services and leads on developing new models and services to ensure our patients and their families receive the best possible end-of-life care.
Katie Chantler
Katie joined Hospiscare in 2014, where she became Assistant Director of Income Generation, before becoming the charity's Director of Fundraising and Marketing in 2020.
Prior to joining Hospiscare, Katie was Head of Fundraising at Sue Ryder. She has over 20 years of experience in fundraising, marketing and PR.
Katie lives in mid-Devon with her husband and young daughter.
Martin Cordy
Martin joined Hospiscare as our Director of Finance and Governance in July 2022. He is a Chartered Accountant with 15 years of experience working within the healthcare sector having qualified with PricewaterhouseCoopers LLP within their public sector practice. As well as working within Finance , Martin has held senior roles within Commissioning, Corporate Governance, Patient Safety and Quality, and Service Redesign teams across the NHS in Devon and Somerset. Martin is passionate about designing services for those in greatest need, ensuring that patients and their families get the necessary care they need when they are at their most vulnerable.

Martin lives in Sidmouth where is he an active member of the Sidmouth Town Band (where he is also treasurer) and other music groups. Martin is also treasurer of Project Return, a charity providing financial support for disadvantaged children in Vietnam.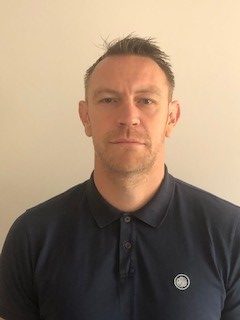 Rhodri Morgan
Rhodri joined Hospiscare as our Retail Director in August 2022. He has over 20 years of senior management experience and has an extensive knowledge of creating great customer experience environments, along with developing customer service excellence and driving teams to deliver exceptionally high standards.

Rhodri is a strong and energetic leader with experience in developing, managing and motivating teams.

Rhodri says, "The store performance and team progression is incredibly important for the individuals and the charity which and I am proud to be part of".

Wayne Gale
Wayne has worked at Hospiscare since 2010. Previously, he was the National Contracts Director for SGP, managing several contracts throughout the country.

His current role encompasses all Hospiscare sites and includes the management of all building and fabric works, the Catering and Housekeeping departments, as well as IT. Wayne is also the lead for Health and Safety within the organisation and deputises for the CEO.

Wayne says, "The maintenance and progress of the Hospiscare environment is incredibly important for patient welfare and I am proud to be part of such an important and indispensable local charity".