Our Hospiscare Heroes are truly super; week after week, they support our charity with their fundraising endeavours across Exeter, Mid and East Devon. From all of us at Hospiscare, we are sending a huge thank you to all of our Hospiscare Heroes. Read on to find out how they have been flexing their super powers this week.
Thank you to the Linen Department at the Royal Devon & Exeter Hospital, Hilary Howell and TQScrubs and Action East Devon for donating scrubs to our nurses and doctors.
Thank you also to PVM Supplies, our uniform supplier, who waived their embroidery fee and embroidered our Hospsicare logo on the donated scrubs at no cost to our charity.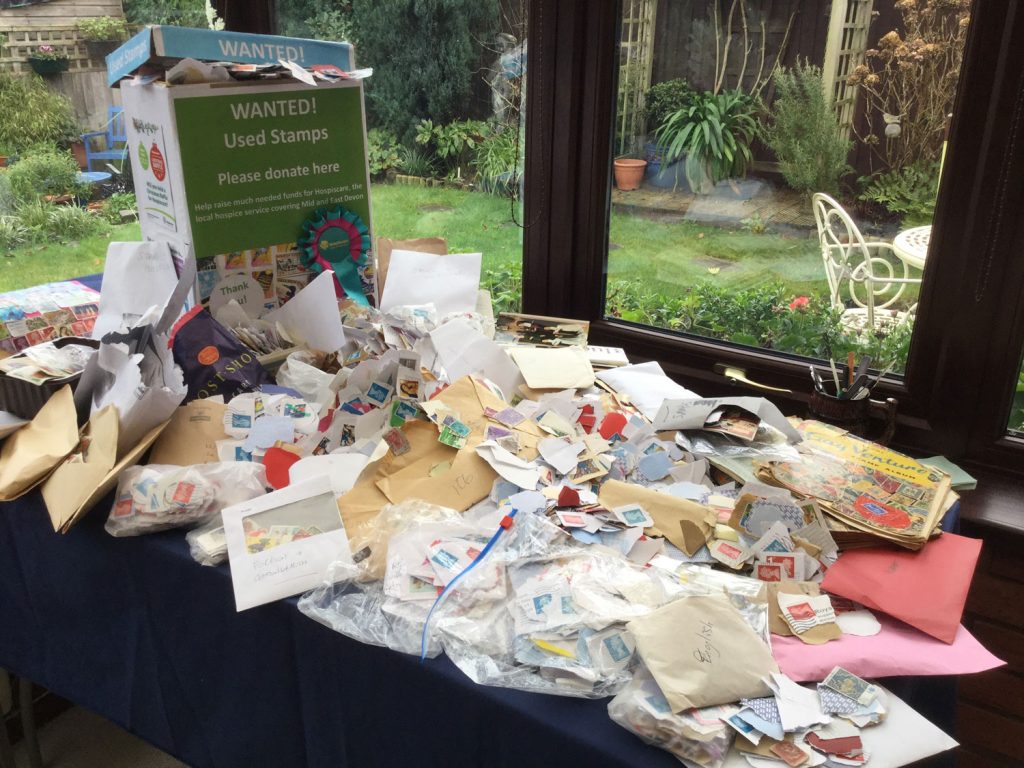 Thank you to Neil Sansom and Nicola and the team at Exminster Post Office who have been collecting used postage stamps for Hospiscare since November. They have collected an amazing 8kg of stamps! The stamp donations have included stamp albums, postcards from all over the world and foreign coins. Thank you to everyone who donated.
If you are able to donate used stamps to our stamp appeal, click here to find out how.
Thank you to Leah Marcs Hair Design and Roberts hardware shop for selling Christmas decorations from the upcycling jewellery group, Magpies. Roberts assistant Anna also put together a series of quizzes, boosting their fundraising to an impressive £127.30.
Thank you also to the WI in Ottery St Mary for their continued support. They made gift bags for all of their members to include either a star or icicle decoration made by Magpies and also gave the jewellery group a donation.
Thank you to Cathedral Appointments for donating their time to help with our clinical recruitment campaign.
Finally, thank you to the Sidmouth ladies from the Tuesday Flexercise class for their recent coffee fund donation of £300.
We love hearing your stories about how your are fundraising for Hospiscare so please get in touch with us on Facebook or Twitter to share your photos and fundraising tales.