Our Hospiscare Heroes are truly super; week after week, they support our charity with their fundraising endeavours across Exeter, Mid and East Devon. From all of us at Hospiscare, we are sending a huge thank you to all of our Hospiscare Heroes. Read on to find out how they have been flexing their super powers this week.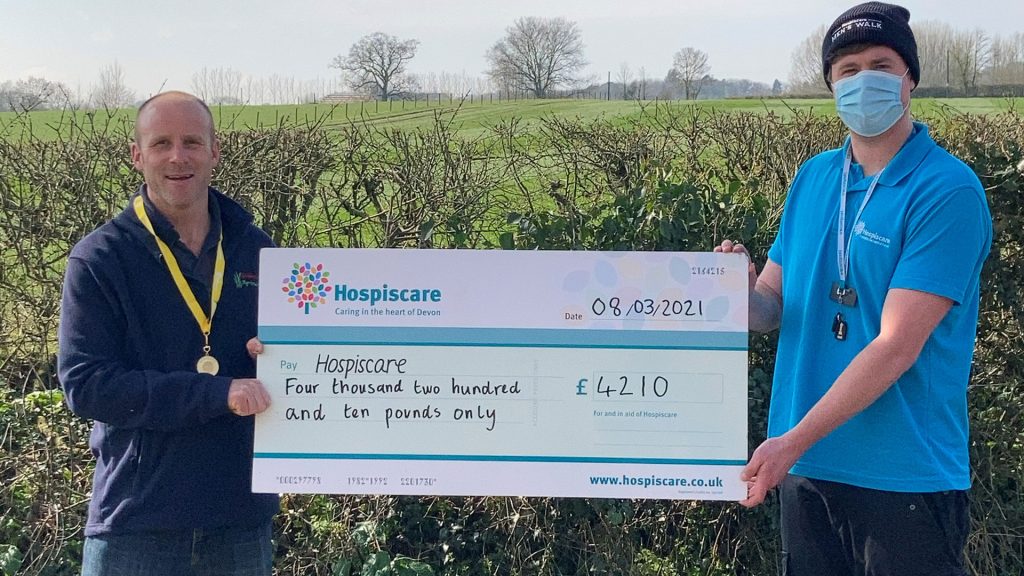 We are sending a huge thank you to Ray Gibbins who raised a phenomenal total of £4,210 running from Dawlish to Exmouth. If you would like to donate to Ray's sponsored run, please click here.
We are also sending our thanks to Tracy Thomas who has set up a Facebook fundraising page to sell her gorgeous hand-painted cards to raise money for our local charity. Each card costs £2 and customers can choose to support Hospiscare, meaning that £1 from every card will be donated to us. To view Tracy's designs and purchase her lovely hand made cards while supporting Hospiscare, click here.
Thank you to Baker Estates for supporting our charity over the course of the last year. Baker Estates has made a donation every time it sells a home at its popular Hayne Farm development near Gittisham. Head of Sales at Baker Estates, Annie Williams (centre) is pictured above handing over a cheque for £1,500 to Sarah Smith, our Head of Public Fundraising (right). Thank you again for your kind support.
Finally, thank you to Julie, pictured above right, and the team at Waitrose in Sidmouth for kindly donating four large Easter eggs for a local community fundraiser.
We love hearing your stories about how your are fundraising for Hospiscare so please get in touch with us on Facebook or Twitter to share your photos and fundraising tales.