Our Hospiscare Heroes are truly super; week after week, they support our local charity with their fundraising endeavours across Exeter, Mid and East Devon, ensuring we can be there for our patients and their families when they need us most.
From all of us at Hospiscare, we are sending a huge thank you to all of our Hospiscare Heroes. Read on to find out how they have been flexing their superpowers this week.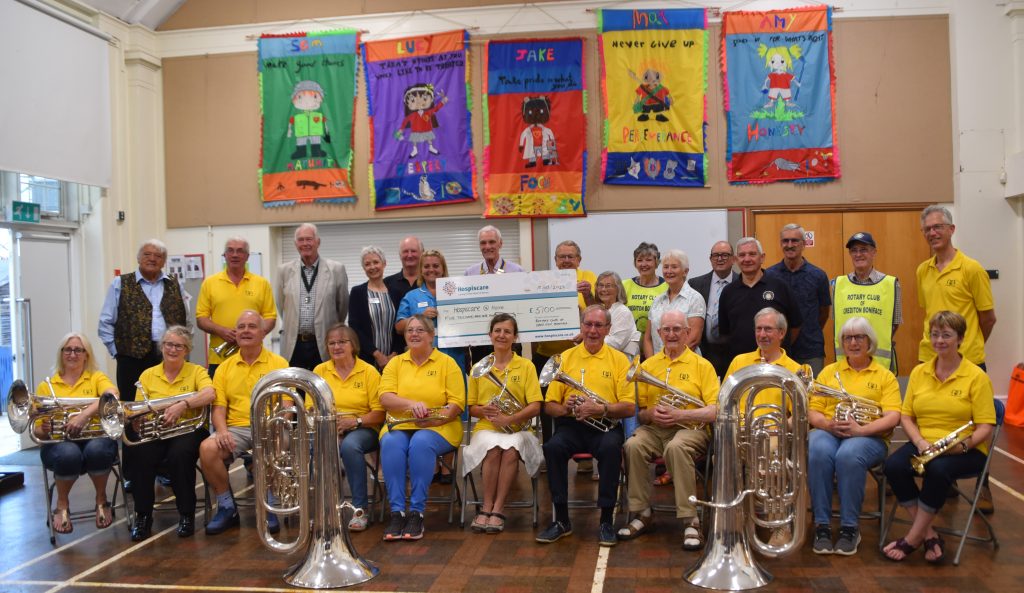 First up, we want to send our thanks to Crediton Rotary, Crediton Town Band and the Hospiscare Choir for holding a Cider, Pasty and Proms event, raising an incredible £5,100 for Hospiscare!
We also want to thank our wonderful supporter Adam Carnall for selling his plants and garden items to raise a phenomenal £1,010 to support local end-of-life care. Of course, we also need to thank everyone in and around Feniton who supported Adam with his fundraising efforts!
Finally, we want to thank Martin Pigott for organising a charity cricket match at Seaton Cricket Club in memory of Richard Arbuthnot, raising a fantastic £692.61 for Hospiscare!
A great afternoon and we are so grateful to the Colyton FC Boys, Seaton CC Old Boys and everyone who attended, donated, and made the day so special.
Thank you to all our Hospiscare Heroes on behalf of our staff, patients, and their loved ones.
We love hearing your stories about how you are fundraising for Hospiscare so please get in touch with us on Facebook or Twitter to share your photos and fundraising tales.
If you would like to fundraise for us, please visit our fundraising page to find out more.