Our Hospiscare Heroes are truly super; week after week, they support our local charity with their fundraising endeavours across Exeter, Mid and East Devon, ensuring we can be there for our patients and their families when they need us most.
From all of us at Hospiscare, we are sending a huge thank you to all of our Hospiscare Heroes. Read on to find out how they have been flexing their superpowers this week.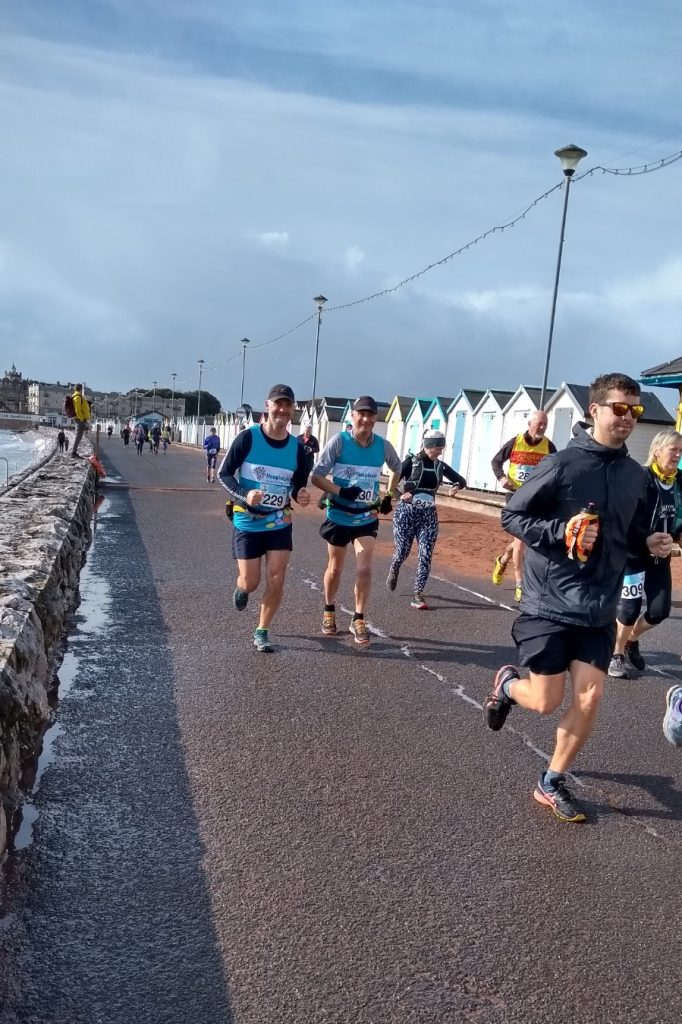 On 25 March, brothers and Hospiscare Heroes, Wayne and Stephen Gale, tackled the Total Coastal Half Marathon, raising over £350 for Hospiscare. Wayne said, "I must admit it was a tough run; horizontal hail followed by really hot spells… not surprisingly there were lots of sizeable hills!". Despite this, the dynamic duo made good time and finished around mid-table for their grouping. Thank you both and congratulations!
We would also like to send our thanks to Brian of Winding Paths UK for his generosity in donating the race spaces.
We're sending thanks to The HR Dept in Exeter for holding an Easter raffle as part of their Hospiscare 40 Club fundraising, raising a total of £115 towards their fundraising target. We are so grateful for your support and can't wait to follow your fundraising journey this year!
We'd also like to thank Honiton Chiropractic Clinic for holding an Easter prize draw and donating £1 from every treatment in the clinic throughout March and April, raising an amazing £572 for Hospiscare!
Thank you to all our Hospiscare Heroes on behalf of our staff, patients, and their loved ones.
We love hearing your stories about how you are fundraising for Hospiscare so please get in touch with us on Facebook or Twitter to share your photos and fundraising tales.
If you would like to fundraise for us, please visit our fundraising page to find out more.