For our e-commerce team, based at the Hospiscare warehouse in Marsh Barton, it is the unexpected items that raise the most money for our local charity.
We have adjusted to the change in consumer habits that COVID-19 has caused by making our e-commerce business smarter, more efficient and more diverse. Shop closures during lockdown means that buying online has never been more popular.
Our e-commerce team and Hospiscare shops' staff are trained to look out for the items that will sell well online. This means that, wherever you donate your items, our staff will find the best place to sell them to make the most of your donation.
If you are having a de-clutter or clear out, some of those items gathering dust on your shelves or shoved to the back of your closet may actually be hidden treasures for our e-commerce team. Below are just some of the items to look out for.
If you have a signed print or signed piece of artwork that no longer goes with the décor of you home, consider donating it to Hospiscare. We recently sold a signed Gary Hodges print for £175 on eBay.
Emma Bridgwater items are very collectible and always sell well for us online. If you're having a kitchen clear out, we would love your Emma Bridgwater mugs and crockery!
eBay is a great place to sell gold and the price is almost always higher than other outlets. We recently sold a solid gold antique thimble for £165.99.
Studio pottery, which is made in an independent studio and often by a single potter, is another item to look out for. These usually have a maker's mark on the bottom and as they are unique, often single items or small lots, they can be very collectible.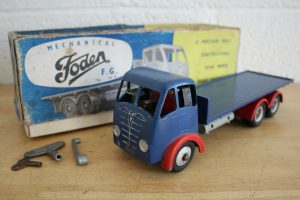 We love receiving vintage toys, especially if they come with their original boxes. These are very collectible and don't have to be in perfect condition to sell well.
With the prevalence of smart phones, many of us have no need for the cameras and camera equipment lurking in our cupboards at home. Cameras, tripods, lenses and the like are all great sellers for eBay.
If you have any of these treasures gathering dust on your shelves or hiding in the back of your closet, please donate them to support Hospiscare. You can do this by calling your nearest shop and booking a donation slot and we will make sure your item is sold in the best place, whether in our shops or online, to maximise your donation to our charity. Find our shop contact details here.
If you'd like to get your hands on any of these treasures, visit our eBay store.